Ooops there went a part of us...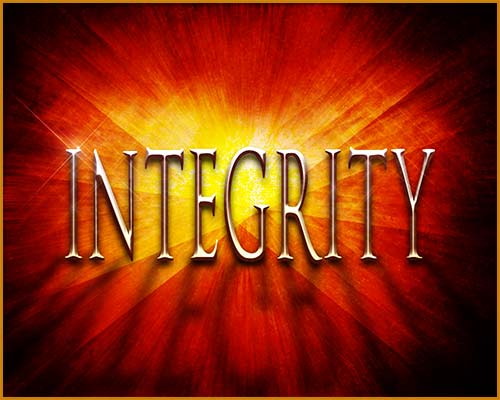 I've found that in order to gain the trust and respect of others at whether at home, at work or in a personal relationship; one needs to show unyielding committment to who we are, to what we stand for and to our own ideals.
It is when we violate these values that we lose their respect, as well as our own.
We must therefore be willing to accept the responsibility that comes with all greater challenges.
Seek to commit to the larger proposition...
As the opportunity presents itself - don't be tempted to take the less painful road or the more comfortable path.
Believe that your greatest rewards will come when you live a life filled with INTEGRITY...
Don't ever be willing to put the loyalty to others ahead of the loyalty to your own principles.
You'll find that whenever you've sacrificed your integrity, you'll feel as though you've lost a sense of who you are...
And you have!
You have just lost a part of yourself.
Make it a point to stand tall on this great dia!