Another form of cancer that also kills...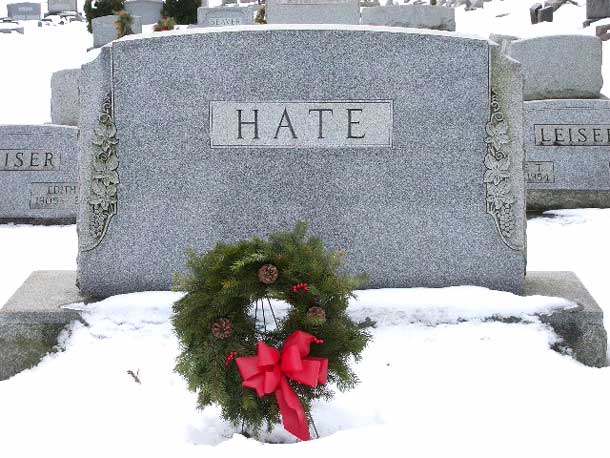 Hate is like a cancer. It doesn't matter if you have a little cancer or a lot of cancer — it's still cancer!

- Author Unknown
Last night I was letting a nephew share his feelings of grief due to the tragic death of his beloved father.
We shared the sadness and the grief Rodolfo's tragic killing had caused him and our family.
By memorializing Rodolfo, we also ended up laughing because of the hundreds of positive and funny memories he had left behind.
My nephew spoke of his feelings of impotence over bringing his father's killer to justice and the insecurity being lived in Cd. Juarez.
He said he had never felt "hatred" so deep within.
He said his frustration with the current justice system and Mexico's inability to curb the on-going cartel violence was over whelming.
We spoke of not giving that much power to the savages, that had kidnapped and later killed his Father.
We spoke of how "hate" ends up destroying the only person that really matters... YOU.
Wasting negative energy on anyone is just that, wasted energy.
Every moment spent in this endeavor, is valuable time you will never ever see again.
We prayed and he agreed and spoke of working hard to quit hating.
A tough lesson in forgiveness but in hating that person or persons had ended up teaching us a thing or two about ourselves.
I told him that we were all here for a reason... we have to believe that we have a lot more to teach others.
Forgiving is hard, especially in the most hateful and tragic of situations.
Never allow anything or anyone to force you to give up your peace of mind.
Don't ever give up the space where LOVE has always rooted in your heart.
Today I pray for the release of all that is negative in the world, but especially for the precious healing we all need.
Make it a prayerful dia!